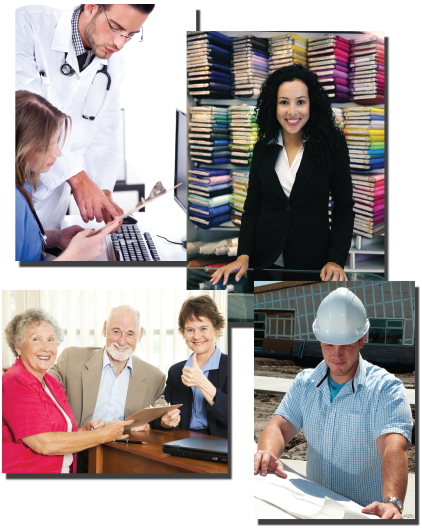 Welcome!
---
Do you have an idea or a hobby that could become a great business? Do you dream of being your own boss? Starting a business is a risky, rewarding journey and hard work. Start Right: Build Your Own Business will guide you step by step through the process of creating a viable business. This course will prepare you for the work you'll need to do to start and run a business.
By using the information in Start Right: Build Your Own Business, you will be well-prepared for the challenges and joys of starting a small business.
Instructions
Only the person issued the log-in and password is authorized to take this course. Please type your user ID and password carefully, including all dashes. The user ID and password are case sensitive.
To enter the course, please click on the student log-in tab at the upper hand portion of your screen. Good luck!
Upon entering the program, you will be asked some basic questions (demographics). Please reply to as many questions as you feel comfortable answering. After answering these questions, you will be directed to the Start Right: Build Your Own Business pre-assessment. Don't worry if you don't know all the answers; the goal of Start Right: Build Your Own Business is to help you learn this information.
After completing the pre-assessment, you can move to Chapter 1. Continue through Chapters 2 through 10, and then you'll complete a post-assessment that will help us measure how much you've learned.
Please Note: Although completing Start Right: Build Your Own Business is educationally beneficial for you, completing this course does not guarantee that you will be able to start and run a successful business or receive funding to start a business.