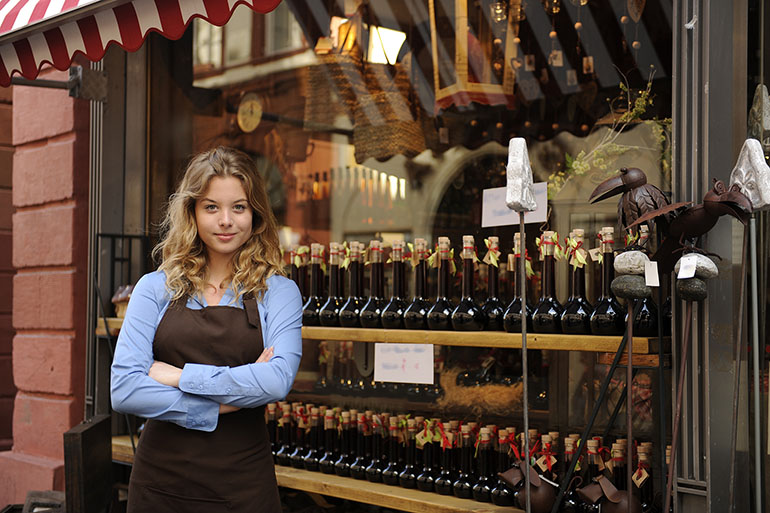 Chapter 10 - Action Steps
(Chapter 1)  
| | |
| --- | --- |
| Conduct research online, at the library, by reading trade magazines. | |
| Visit other businesses in your area who would be your competitors. | |
| Organize your notes about your research journal in digital files where you can review them easily and often. | |
| Talk to your family about your plan to start a business. Encourage them to ask questions so they understand as much as possible about the demands that a new business will place upon you and them. Establish family boundaries or expectations so that everyone knows how much time you plan to commit to your family, as well as to your business. | |
(Chapter 2)  
Do more research so that you can fully answer every question in this chapter about your business, the market, your financial plan and your business management plan.
If you have found a business you'd like to buy, in addition to answering questions for your business plan, research the business
and get the appropriate financial documents from the seller.
Review your business plan with your family.
(Chapter 3)  
| | |
| --- | --- |
| Make a goal card and put it in a place where you will see it regularly. | |
| Using the budget form in this chapter as a guide, make a budget for yourself and/or your family.   | |
| Identify spending leaks in your budget. Make a plan to stop spending leaks and decide how you will spend or save this money. | |
| If you don't have any savings, make a plan to begin saving some amount of of money each month. | |
| Get a copy of your credit report. Begin taking steps, if necessary, to improve your credit. | |
(Chapter 4)  
| | |
| --- | --- |
| Using the questions in this chapter, estimate your business expenses. | |
| Using your personal budget and business expense list as a guide, estimate how much money your business and family will will require each month. This information can help you figure out how large a loan you might need to start your business. | |
| Begin researching loan options. Contact banks or credit unions to find out what kinds of business loans they offer. Start with the bank or credit union where you already have an account, because they know you and already work with you. | |
(Chapter 5)  
| | |
| --- | --- |
| To Contact | Date Completed |
| | |
| --- | --- |
| Contact an attorney. | |
| Contact a certified public accountant (CPA). | |
| Contact a financial institution. | |
| Contact an insurance agent. | |
| Contact the city, county and state agencies. | |
| Contact the Department of Revenue. | |
| Contact Department of Health. | |
| Contact Department of Labor. | |
| Register your business name. | |
| Contact a real estate broker to help you find a location for your business. | |
| Select a business location; have your attorney review any lease before you sign it. | |
(Chapter 6)  
| | |
| --- | --- |
| Set up a business budget. Be thorough, but be sure to create a budget that you will use and understand. | |
| Find a class or workshop at a community college, accounting firm or Small Business Development Center that will teach you about business financing — especially understanding profit and loss and balance sheets — and bookkeeping software. | |
| Set scheduled times to review your business bills, inventory your supplies, and perform other tasks as needed that will help you remain fully informed about the health of your business. | |
(Chapter 7)  
| | |
| --- | --- |
| Make a list of equipment and supplies you need at first for your business. | |
| Set up your files. | |
| Set up your office. | |
| Research phone and Internet providers and arrange to get service. | |
| Buy an electronic organizer or appointment calendar | |
| Make lists to keep track of tasks that must be done daily, weekly, monthly and quarterly. | |
(Chapter 8)  
| | |
| --- | --- |
| Write a statement about your business that will help you define your brand. | |
| Design a logo or have one designed for you. | |
| Create or order business cards/flyers. | |
| Write a description of your typical customer or review the description in your business plan. What are his or her needs, likes, dislikes? Why should he or she use your product or service?   | |
| Make a list of people you know personally and begin actively marketing to them. | |
| Review the marketing plan in your business plan; which types of advertising might best appeal to your customers? | |
| Investigate the costs for a telephone book ad, web site or other types of advertising. Pick three primary ways you will market your business during your first year in business. | |
| Find a web site designer and have a web site created and/or start a blog for your business. | |
| Set up a Facebook page and/or Twitter account and/or LinkedIn account. | |
| Contact your local newspaper to find out whether they will write a news article about your new business. If so, try to schedule an appointment for an interview. | |
| Find out what business networking groups and/or trade organizations are available to you and what their membership fees cost. | |
| Find out what a chamber of commerce membership costs and what services are available to you. | |